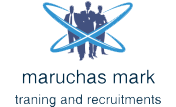 040-40102650
info@maruchasmark.com
English Courses
Maruchas Mark welcomes you to join our English Speaking Training programs. Maruchas Mark is committed to giving you a great and a different learning experience with ensured results. Whether you wish to start learning English as a beginner or whether you are a student, Executive House wife we have the right English speaking course for you, making you speak fluent English with neutral accent guaranteed.
Even though you know the vocabulary and the endless grammar rules, you still find it difficult to pronounce English words correctly this struggle with language can make communicating a frustrating experience for both you and them. You speak fluent English but have Mother Tongue Influence (MTI). Maruchas Mark Accent Training program helps you shave off your MTI.
Accent Training & Corporate Training
Organizations today recognize training needs of their employees that play an important part in maintaining relationships with their customers and developing a successful business. Maruchas Mark offers a wide variety of corporate training courses like Voice & Accent,soft skills training, Effective Communication skills, Business Etiquette, Spoken English, Attitude training ,Telephone Etiquettes ,Presentation skills Email etiquettes to name a few.
Business English
You are smart. You are intelligent. You are hardworking. Then what makes your colleagues more successful than you? The answer is simple; they are better presenters & Communicators. While you fumble for words & mess-up the situation, they've already put across their point confidently and effectively. You avoid your seniors like the plague, Join Maruchas Mark Business English Course, and create a competitive edge over others and become a winner.
CRT Training Programme - Campus Recruitment Training
1. Employability Level Raised
2. Opportunities Broadened
3. Soft Skills Developed
4. Language Skills Improved
5. Uniformity of Skill Levels
6. Independent Learning
7. Self-Motivated
8. Confident Self-Image
9. Heightened Moral Values and Character
10. Aptitude Training

Call Center Training
Are you aspiring to work in a International Call Centre but do not know what it entails? Are you currently in a Call Center and wish to move up the ladder? If you've been wondering how you can pick up the required skills, then this module is for you. Maruchas Mark offers Call Center training, Get Trained & Get placed in 30 days guaranteed Job Assistance! Maruchas Mark works closely with over number BPO, IT, Non IT, Health Care, FMCG and Aviation in Hyderabad offering you the right placement assistance.
Train the Trainer
Whether you are an inexperienced trainer or infuse professional, this Train - The - Trainer program will teach you how to determine the needs of an audience, improve classroom charisma. Handle hecklers, use activities effectively, and more. Our Train the Trainer course gives you access to tools, strategies and techniques orchestrated in a fashion that takes learning to a whole new level of experience. You will be introduced to a new paradigm in how training is designed and delivered, and how you can optimize your training environment to achieve outstanding learning results. This course provides ground-breaking training solutions that can be implemented in any training environment.
How do we do it?
First: Showing trainers how to get real buy-in from participants, overcome learning barriers, put learners in a resourceful state, and set the stage for success by the power of suggestion.
Secondly: Teaching trainers how to orchestrate a dynamic training environment, choosing and sequencing activities and structuring a program so that each participant learns continuously and effortlessly through the phases of training.
Thirdly: Showing trainers how to facilitate the transfer of information from short-term memory for permanent access back on the job.
Train & Hire Program for the Corporate.